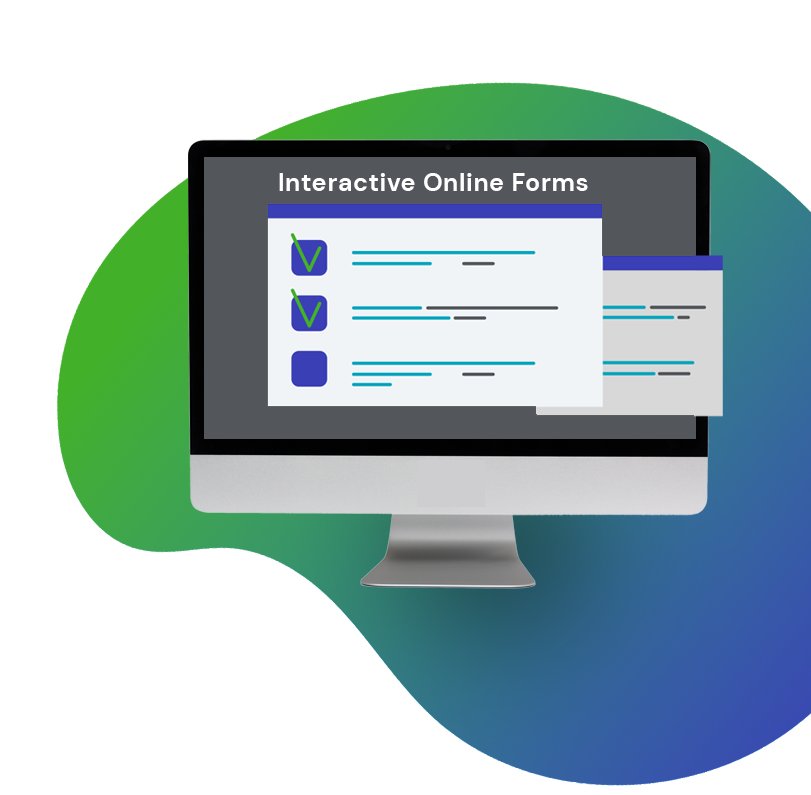 TransForm™
An impressive form automation solution that increases
user engagement and data usability through guided digital forms
Interactive

Enterprise Forms with Step-by-Step Guidance:
• Transform static forms into automated forms with a guided interview experience
• Dynamic digital forms that scale and adapt to varying requirements and regulations
• Improve accuracy and productivity by reducing Not in Good Order (NIGO) forms
• Accelerate time to signature with our mobile-ready, easy-to-use form automation solution
• Save time and reduce errors with web form filling automation from existing systems
Automated Forms that Get Results
Improve your data collection process from start to finish using Neps' form automation solution, TransForm™. Create custom guided forms that empower users, improve response rates, promote accuracy, and provide real-time results.
Free yourself from old-fashioned forms and streamline your workflow. Ready to securely collect and process information with ease using dynamic digital forms? What are you waiting for?
It's Time to TransForm™ Your Communications:
• Integrate with systems of record to verify and pre-fill known information

•

Collect and validate new information using form automation

• Intuitive, guided experience with each response driving the next question

•

Save and resume automated forms across channels and devices

•

Make dynamic recommendations using conditional skip logic
Get Started

Accurate
Reduce incomplete
and Not in Good Order (NIGO) forms from 35% to less than 2%.

Productive
Cut customer service call volumes by 45% by digitizing forms with self-service guidance.

Effective
Improve processing times with form automation and provide real-time updates to end-users.

Time-Saving
Streamline internal systems and reduce the time to complete enterprise forms by 60–75%.

Efficient
Simplify the signing experience with direct, seamless integrations with your e-signature provider of choice.

Find a Form
TransForm™ helps users find the correct automated form using an interactive, interview-style experience that increases engagement and response rates.

Capture Data
TransForm™ guides the user through the digital form with engaging prompts to ensure accurate data collection and completion.

Analyze Results
TransForm™ keeps your data accessible and actionable, supporting backend analytics and allowing users to update their forms.
Where to Start
TransForm™ makes automated forms management faster and more efficient while improving Not in Good Order (NIGO) metrics and user experience.
Enterprise Forms that Benefit from TransForm™
ACQUISITIONS:

New Policy Applications, Quotes, Proposals, Contracts, Requests for Information

REQUISTIONS:

Phones, Laptops, Company Credit Cards, Supplies

APPLICATIONS:

Jobs, Education Grants, Leave of Absence

REGISTRATIONS:

Internal Classes, Wellness Programs, Financial Transactions